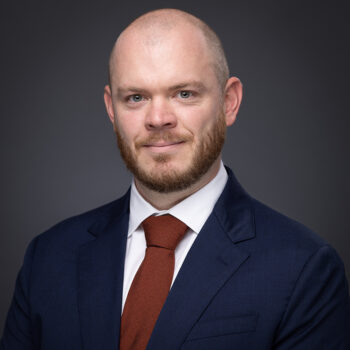 CONNOR WALDOCH
Director of Policy and Fundamentals
ABOUT CONNOR
Connor serves as the Director of Policy and Fundamentals with a decade of professional experience across the energy industry. Prior to joining Black Mountain, Connor worked as the Sr. Manager of Policy and Regulatory Affairs and Sr. Manager of Operations at Leapfrog Power where he was responsible for managing national advocacy and regulatory engagement and launching operations in New York energy markets and utility programs.
Connor spent nearly five years at Potomac Economics performing market monitoring functions for US wholesale energy and environmental markets as well as market design and assessment consulting internationally. Throughout these engagements he has worked in CAISO, MISO, ERCOT, NYISO, ISO-NE, IESO, AESO, WESM, RGGI, and the RINs market. Additionally, Connor spent several years at Oak Ridge National Laboratory modeling renewable project economics and contributing to national assessments and benchmarks for conventional hydropower and pumped storage.
Connor earned his Bachelor of Science in Environmental Science from the University of Illinois, Urbana-Champaign in 2011. In 2013, Connor completed a Master's in Environmental Science as well as a Master's in Public Affairs specialized in energy systems and energy policy, respectively, at Indiana University, Bloomington.